[ 27.03.2023 ]
New photo gallery online
About me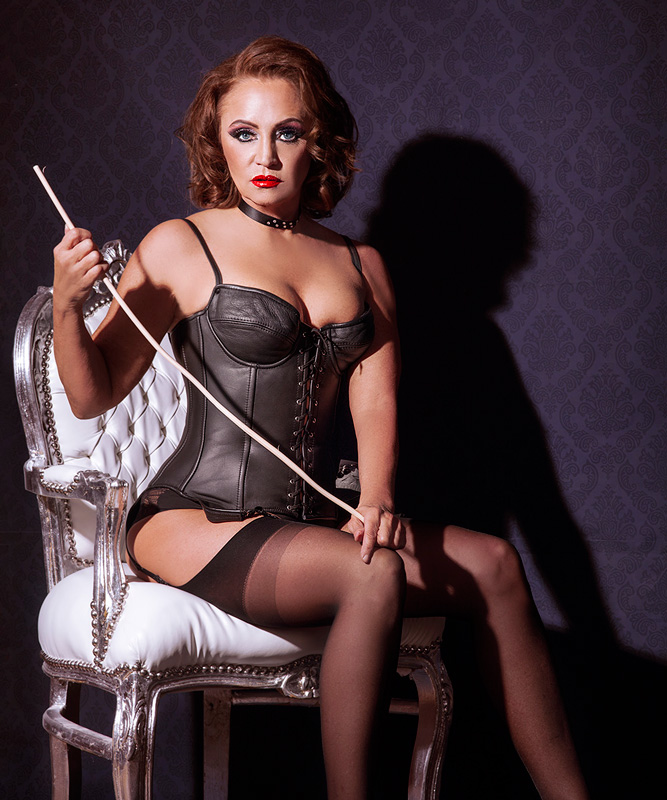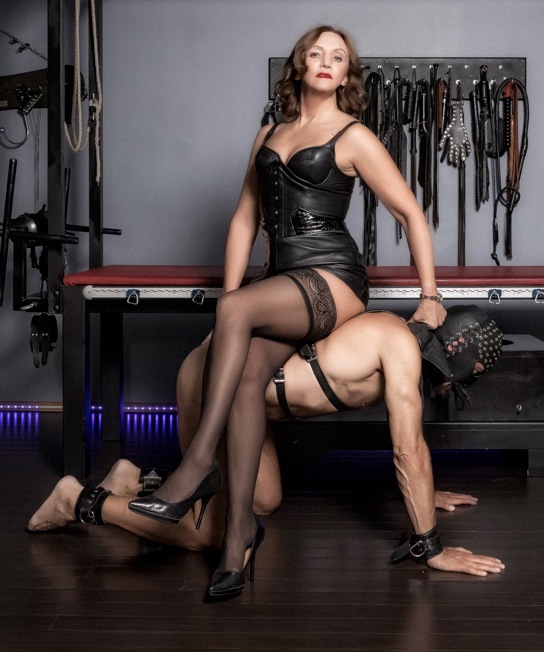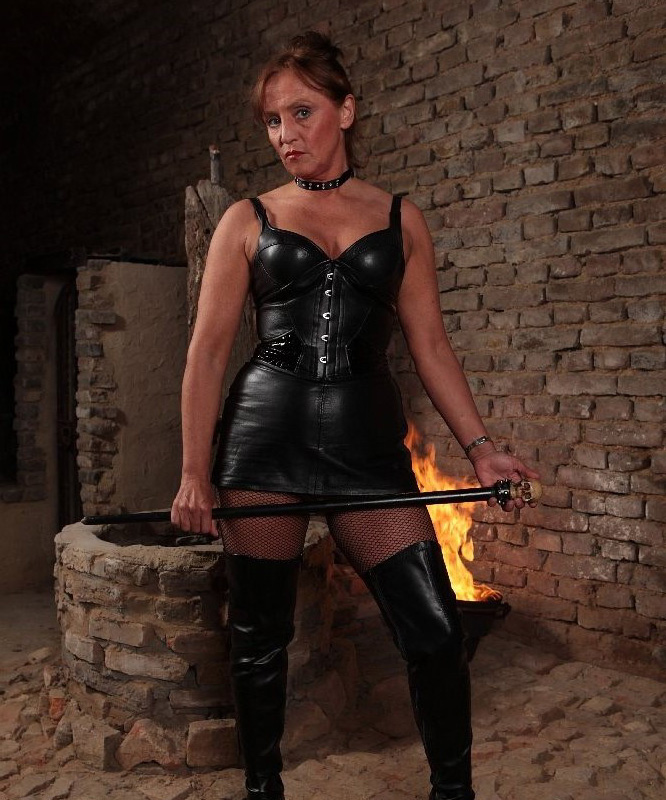 As a passionate mistress and dominatrix, I can look back to 25 years of experience that I could gain in several dungeons, for example in Duesseldorf an Cologne.
I made the decision to spend my future time only with some very few, very well selected guests who are choosen to experience my desires with me.
From my counterpart I expect absolute cleanliness, respect and good manners. The base of an exciting and fullfilling session for both of us is trust, responsibility and full attention.
For this reason, we have a detailed conversation on what you like and how we can make your dreams come true. I guarantee to keep to this rules and I expect you to do the same.
If I start a session with you, you can be sure to achieve my full attention and a unique experience that you will dream of very long.
To me, SM is a journey, far away from every day business – the target of this trip is to loose stress and sorrows and to have fun.
I love the challenge to put myself in vary multiple roles and positions. The Game of teasing and seducing, the small path between pain and lust is our stairway to ultimate pleasure. At it's end, I will lead you to your dreams.
Sometimes, it is not easy to talk about one's dreams and wishes, if this is a barrier for you it can be helpful to make some notes or to write a letter or an e-mail.
If you want to celebrate a long time session I expect e detailed description via mail on what you want to experience because I need to put myself in your position to get in touch with your dreams and desires.
Passionate dominance is my credo.
This contain multiple of preferences as you can see below.
Services
This description is just for example, and may not be regarded as limitation, if you desire something that is not mentioned here, please do not hesitate to ask, I am very open minded and nearly everything is possible.
In the dungeon / studio
Erotic and/or strict roleplay, also longtime
Education in Leather, flag
caning, crop and whipping
crossdressing
foot worship and trampling
restriction in chains, imprisonment
Bondagesessions
Strap-On
chastity, also with slavery contract
Lingam Massage with Orgasmcontrol
Taoistic Prostata Massage
Clinic / White Rooms
Frivolous nurse or strict doctor
profound anamnesis
OP-Simulation
counseling
nutritional advice
intimate shaving
depilation
Enema
Anal massage
Anal distension
Fisting
catheter
bladder irrigation
local anesthesia
subcutan injections
Electrosex
Needles
urethra treatment
Adult Baby Play
Diaper Training
Gallery
Video
"Lady Yvonne"
Dieses Video wird zwischen 23 Uhr und 6 Uhr angezeigt.
"Spanking"
Dieses Video wird zwischen 23 Uhr und 6 Uhr angezeigt.
Domicile
Unfortunately, the studio SM Art has to close. Therefore, light education and clinic games are possible in private rooms.
Fixation options such as on the stretching bench and trestle are possible. Attachment for hands up and spreader bar are also available. All leather restraints, collar, gag, blindfold, ropes, chains, clamps, weights, strap-on, electricity, whips, crops, claps, raw sticks etc.. Everything what the slave heart desires.
I also offer you a perfectly equipped clinic for doctor games of all kinds.
I welcome you discreetly in a private apartment in Cologne West. You have to make a confirmed appointment with a displayed phone number.
Only for vaccinated and boostered guests.
Stories
German only
Geschichten über Fantasien und Sessions. Viel Spaß beim Lesen!
Abendessen mit Lady Yvonne
Lady Yvonne teilte mir mit, dass sie heute zum Abendessen in ein Restaurant gehen möchte. Sie legte mir mein entsprechendes Outfit für Aufenthalte in der Öffentlichkeit ausserhalb der Wohnung an: …
Lesen
Mein erstes Erlebnis
Ende letzten Jahres verspürte ich wieder den Drang nach innerer Befriedigung durch einen Besuch im Studio – eine willkommene Möglichkeit, den Druck des Alltags zu vergessen und ihm ein Ventil zu …
Lesen
Das Rollenspiel
Ich treffe Sie zufällig in der Stadt beim Einkaufen. Sie fallen mir sofort auf, da Sie die gewissen Reize ausstrahlen, die ich immer suche. Ich kann meinen Blick nicht mehr abwenden und ich versuche, …
Lesen
Contact
You can meet me by prior appointment in private premises in the west of Cologne.
Monday to Wednesday and Friday, Saturday 10 am to 6 pm. By appointment only.
Phone: +49 171 9566819
Only for vaccinated and boostered guests.